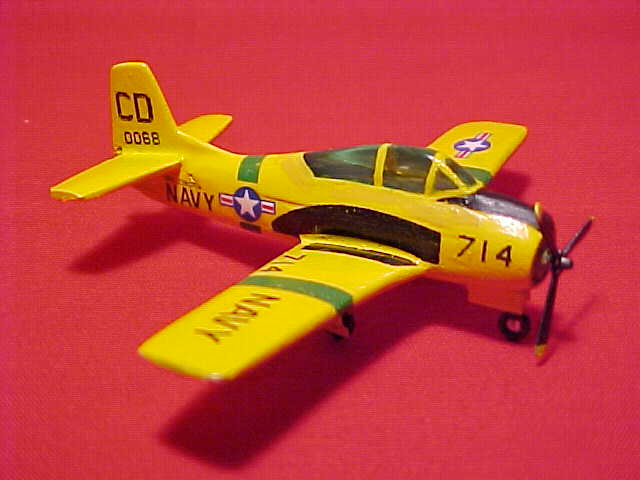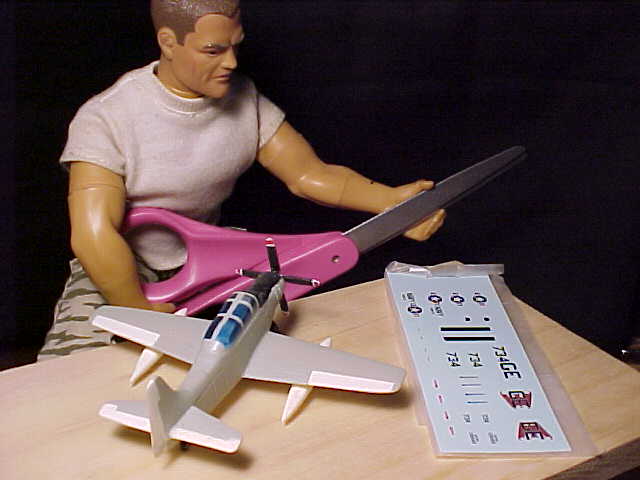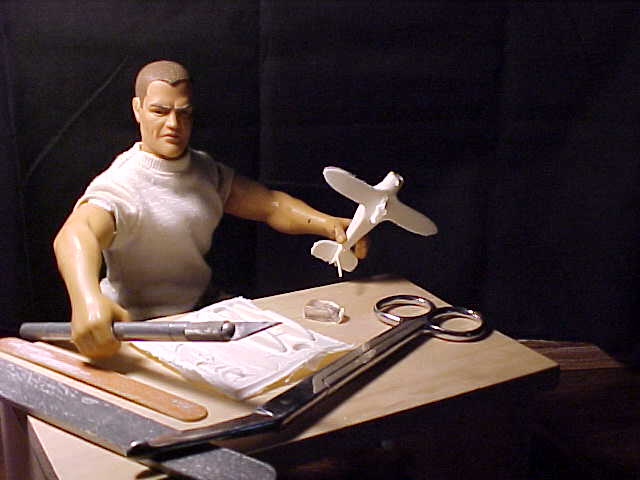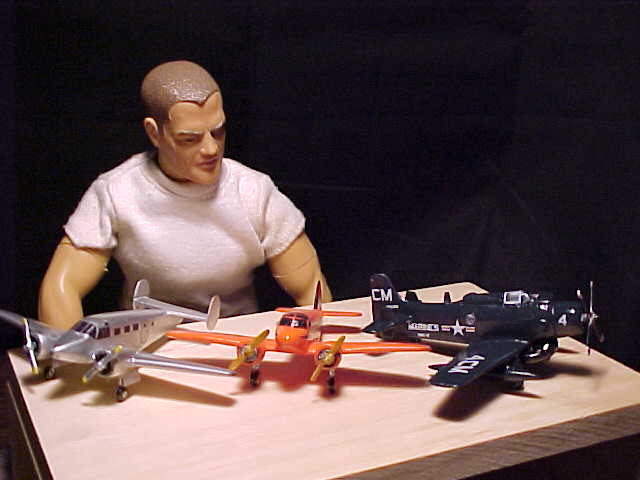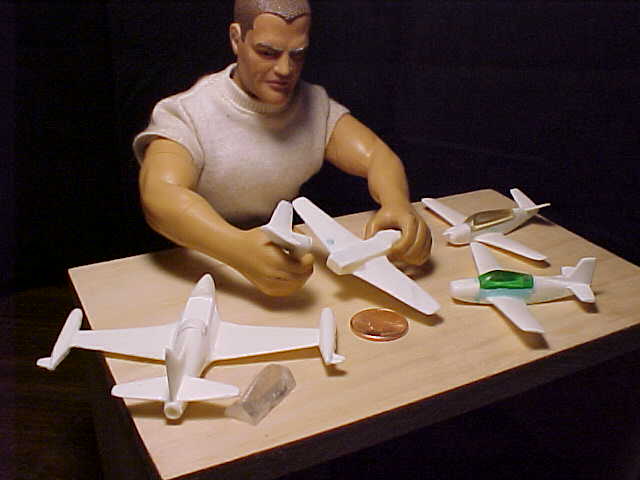 A LITTLE HELP WITH

OUR 1/144

"AIRALEX" KITS

       OUR AIRALEX KITS ARE CAST WITH POLYURETHANE RESIN.

THIS IS A TWO PART LIQUID THAT IS MIXED AND POURED

INTO RUBBER MOLDS.

IT HARDENS INTO PLASTIC THAT IS VERY DURABLE.

  IT CAN BE SCRIBED, SAWED, FILLED AND SANDED.

OUR KITS HAVE MOLDING LUGS AND

AIR BUBBLES, ETC WHCH YOU WILL HAVE

TO DEAL WITH.

I USE A DREMEL TOOL FOR LARGE THINGS

AND NAIL BOARDS AND SANDPAPER

FOR SMALL ANOMALIES.

YOU'LL NEED YOUR

FILLER PUTTY, TOO.

PLAN ON DOING

A LITTLE SANDING AND

THERE WILL BE SOME DUST.

YOU CAN USE SUPER GLUE,

TWO-PART EPOXY,

EVEN  ELMERS GLUE

TO CEMENT THINGS TOGETHER,

DEPENDING ON THE TYPE OF BOND NEEDED.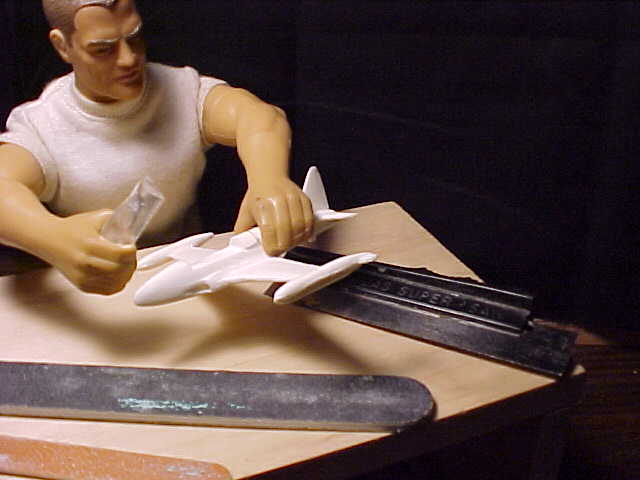 IF YOU WANT TO USE THE CLEAR CANOPY PART

YOU MUST CUT OUT

THE CORRESPONDING SECTION OF THE MODEL.

THE CLEAR CANOPIES

      ARE CAST IN CRYSTAL CLEAR

POLYESTER RESIN.

THIS IS TOTALLY DIFFERENT MATERIAL

THAN THE POLYURETHANE RESIN

THE AIRPLANES ARE MADE OF.

  POLYESTER RESIN CAN ALSO

BE WORKED WITH TOOLS,

AND  SANDED, BUFFED

AND POLISHED TO A

GLASS-LIKE SHINE.

IT IS PRONE TO

CHIPPING

AND SHATTERING

IF TREATED TOO ROUGHLY.

FOR MORE INFORMATION

GO TO OUR CANOPY PAGE.

THE  1/144 KITS WE MAKE

ARE OF SUBJECTS NOT WIDELY

[IF AT ALL] COVERED BY

COMMERCIAL HOBBY KIT PRODUCERS.

  THEY ARE HANDMADE ONE AT A TIME

AND SHOULD BE CONSIDERED RARE.

THE KITS ARE DESIGNED

TO BE '"GEAR UP" FLIGHT MODELS,

BUT WE INCLUDE PROPELLERS

AND LANDING GEAR FOR MOST.

OUR DECALS ARE PRINTED

ON A CONTINUOUS SHEET OF FILM.

EACH DECAL MUST BE

CUT OUT SEPARATELY

AND TRIMMED

CLOSE TO THE DESIGN.

THEN APPLY THEM

LIKE ANY OTHER

DECALS.

.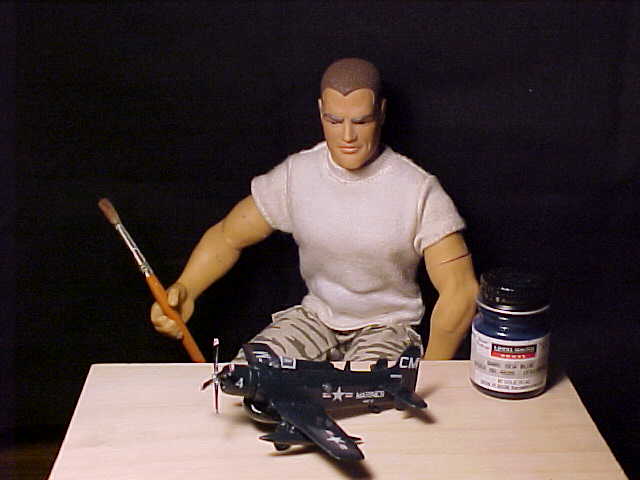 YOU CAN PRIME,

PAINT AND FINISH YOUR MODEL

WITH YOUR FAVORITE

HOBBY PAINTS.


HERE ARE SOME OF THE MODELS UNDER CONSTRUCTION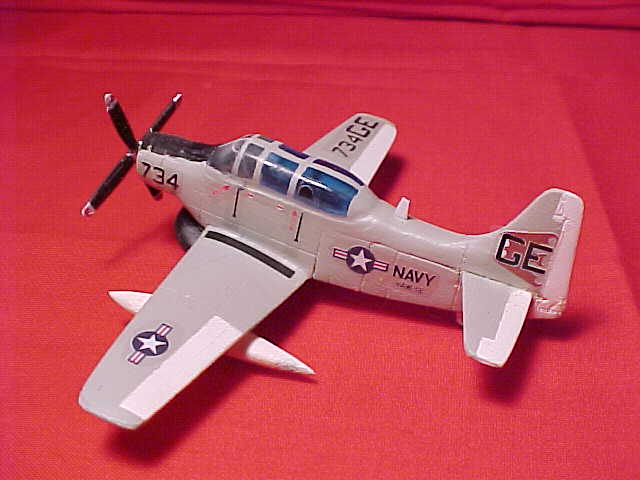 AIRALEX

ALEX'S 1/144 SCALE MODEL COLLECTION

SURFACE DETAIL MUST BE SCRIBED IN. I REALLY OVER-DID THE PANEL LINES ON THIS SKYRAIDER. IN THIS SCALE YOU REALLY DON'T HAVE TO DO TOO MUCH SCRIBING. MAYBE JUST MARK OUT THE  CONTROL SURFACES?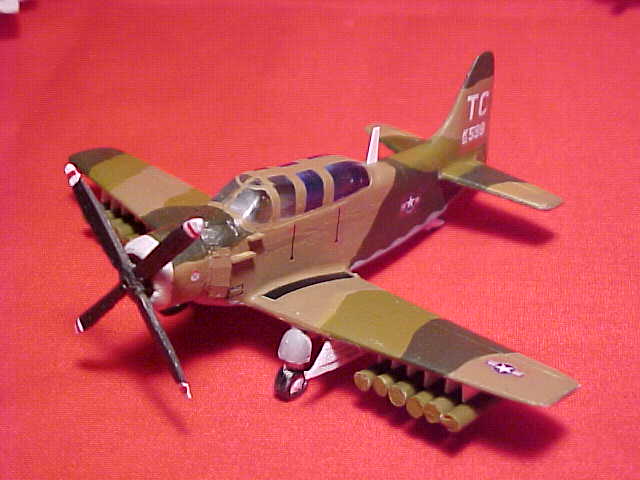 ON THIS A-1E  I CREATED ENGINE COWL FLAPS FROM THIN SHEET STYRENE,* AND ORDNANCE RACKS, ANTENNAS, AND EXHAUST FLASH VANES FROM SLIGHTLY THICKER STOCK. THE WEAPONS LOAD IS SOME SCRAP SPRUE FROM MY INJECTION KITS.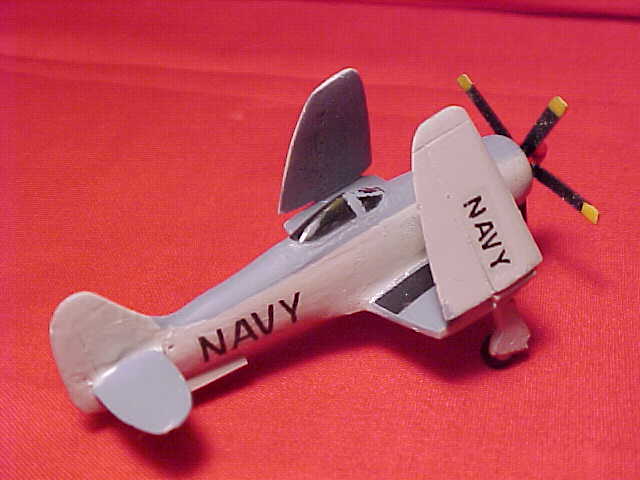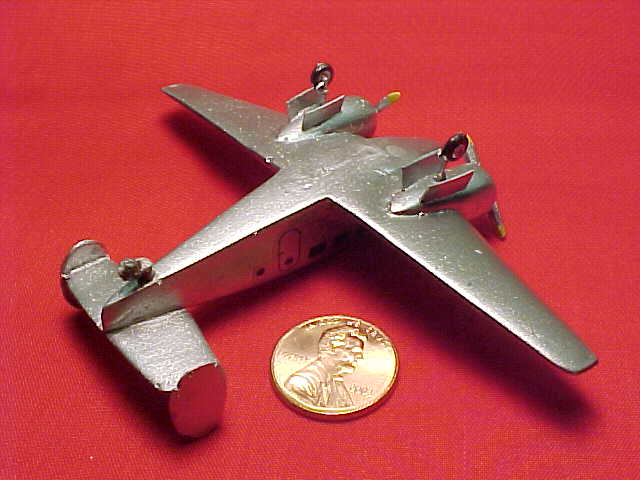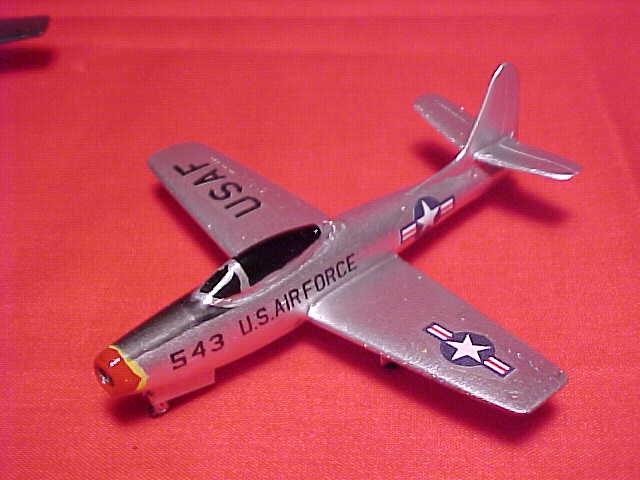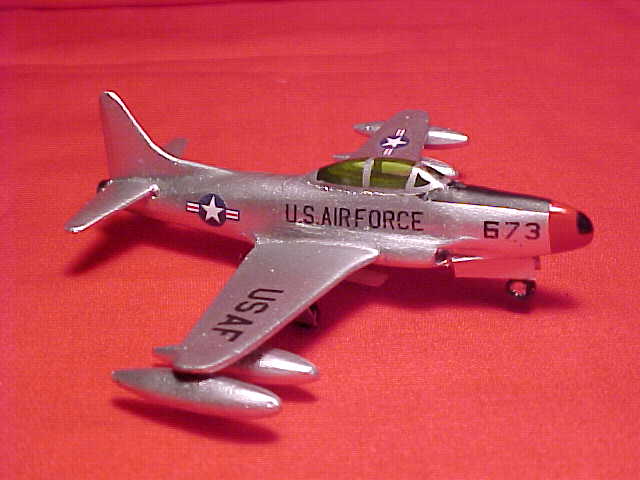 IT WASN'T TOO DIFFICULT TO SAW THE RESIN WINGS FOR FOLDING

ON THIS SEA FURY.  SAWING THEM STRAIGHT, HOWEVER, 

WAS BEYOND ME, APPARENTLY.

MANY OF THE KITS HAVE WHITE METAL LANDING GEAR. GEAR DOORS ARE FROM SHEET STYRENE.

I REMOVED THE TIP TANKS FROM THIS T-33 AND RESTORED THE WINGTIPS WITH SHEET STYRENE TO REPRESENT AN OPTIONAL VERSION.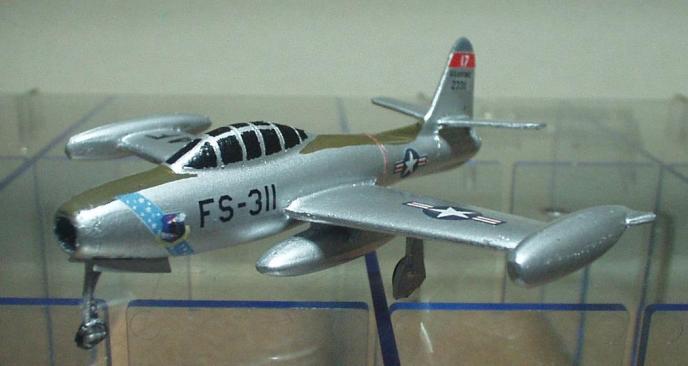 I REMOVED THE TIP TANKS FROM THIS F-84G TO REPRESENT AN EARLY PROTOTYPE.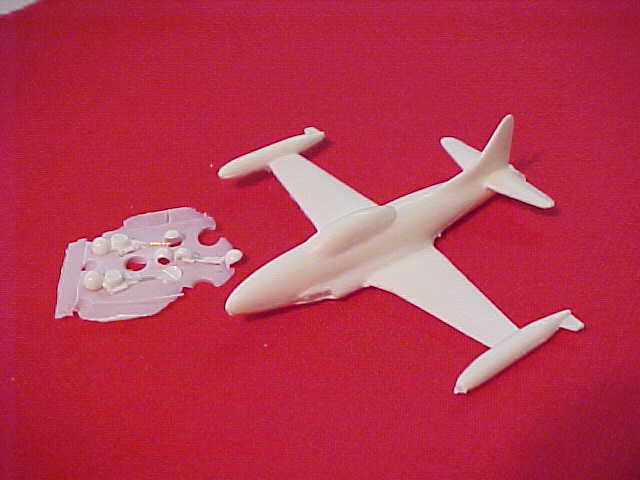 THIS PARTICULAR MODEL HAS A CAST RESIN PROP, BUT THE SKYRAIDER KITS COME WITH AN AEROCLUB  METAL PROP.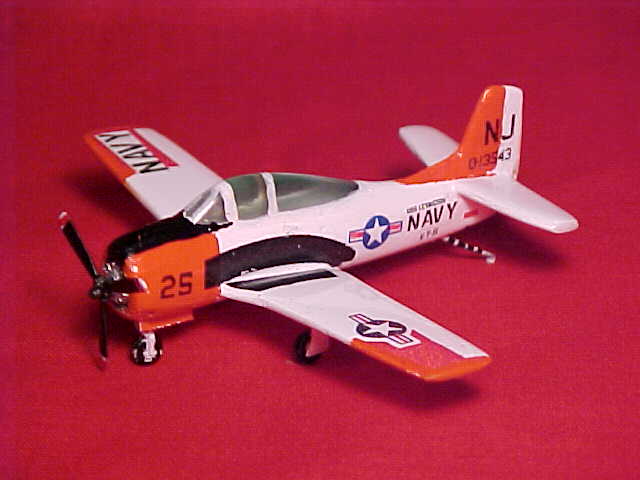 THE CLEAR CANOPY OPTION IS WORTH THE EFFORT ON AIRPLANES WITH BUBBLE CANOPIES. THE ORANGE PANELS ON OUR T-28D KIT ARE DECALS. SO ARE THE EXHAUST PANELS AND WING WALKS, WHICH MAKES THE PAINT JOB A LITTLE EASIER. THE ENGINE COWLING IS PAINTED ORANGE.

THE AEROCLUB METAL PROPELLER AND LANDING GEAR ENHANCE THE DETAIL OF OUR KIT. I MADE THE TAIL HOOK FROM SOFT CRAFT WIRE: I FLATTENED AN END BY TAPPING IT WITH A HAMMER  AND MADE A HOOK. IT HELPS THE MODEL SIT ON ITS NOSE GEAR [YES IT'S TAIL- HEAVY].

HERE'S OUR EYE-CATCHING T-28A. THE CANOPY IS TINTED WITH TRANSPARENT GREEN ACRYLIC MODEL PAINT.

I REALLY RUSHED TO BUILD SOME OF THESE MODELS TO DISPLAY, AND YOU CAN REALLY SEE IT IN THE POOR JOB I DID.  BUT I HOPE YOU CAN ALSO SEE THAT THE POTENTIAL FOR A GREAT LITTLE MODEL IS PRESENT IN OUR KITS.  I'M HAVING FUN WORKING ON THEM, AND YOU WILL TOO.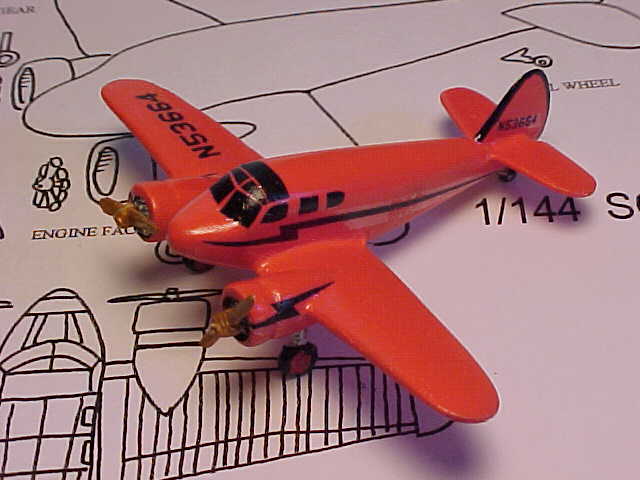 OUR CESSNA BOBCAT HAS A CLEAR RESIN CABIN DOME, BUT ALSO INCLUDES WINDOW DECALS, WHICH LOOK PRETTY NICE ON THIS TYPE OF PLANE.

This page was last updated on: September 18, 2011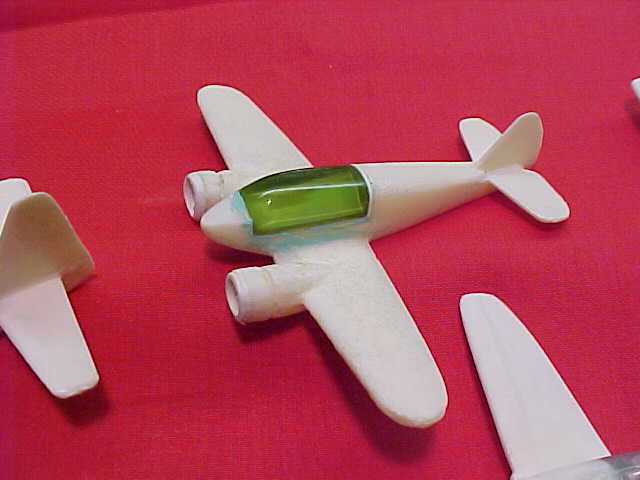 I DECIDED TO TRIM OFF THE RESIN PROPELLER BLADES [AFTER I BROKE A COUPLE OF THEM OFF] AND MADE REPLACEMENTS WITH STYRENE.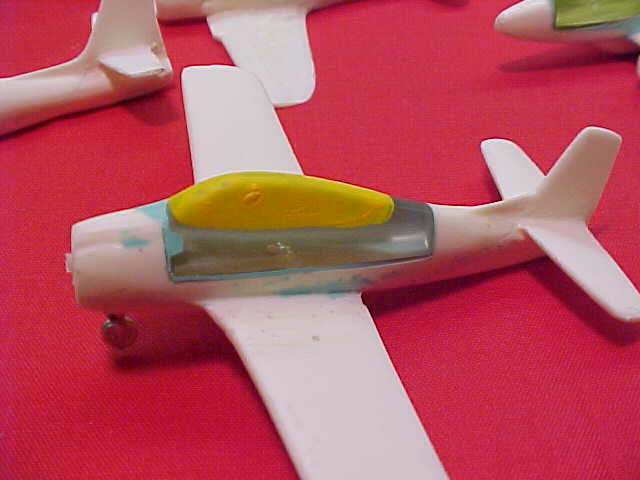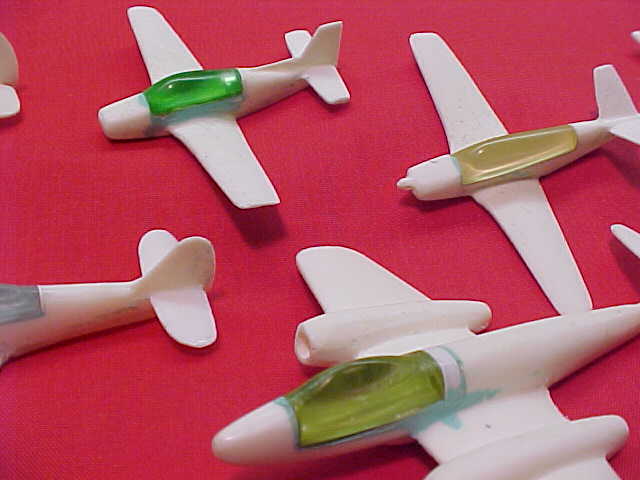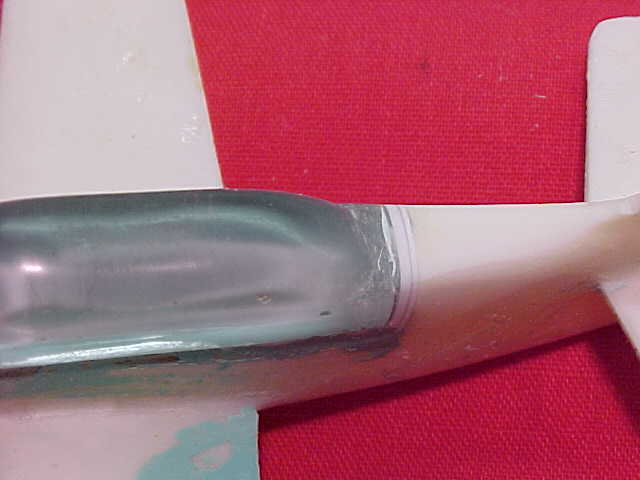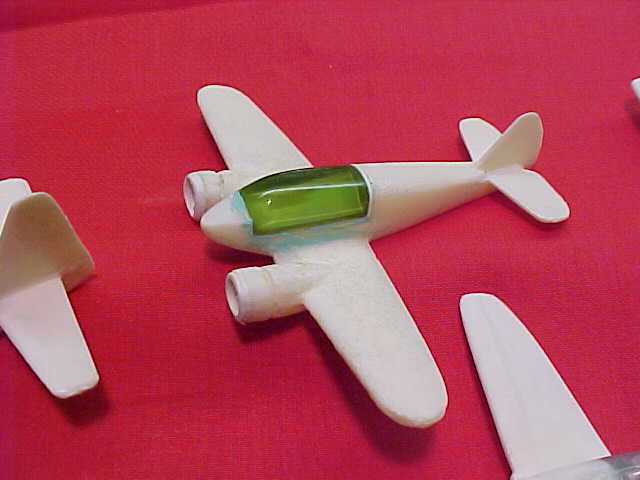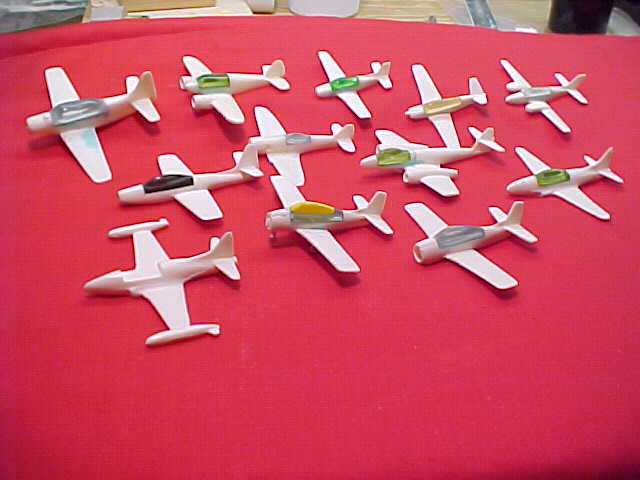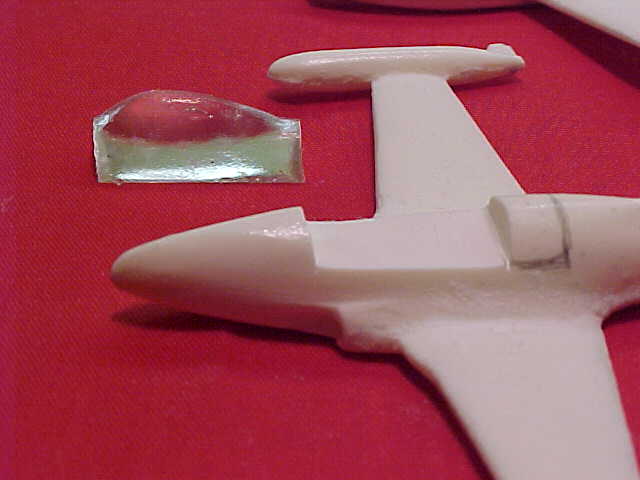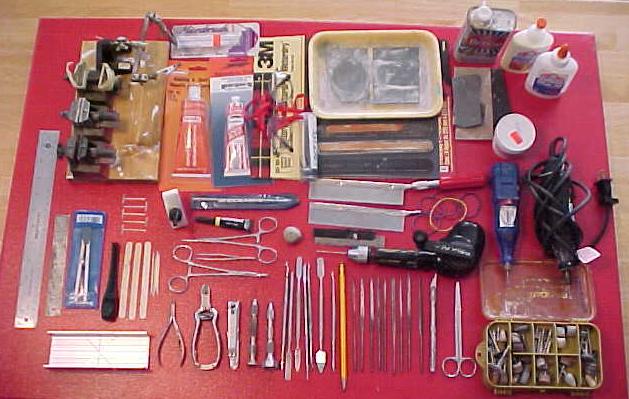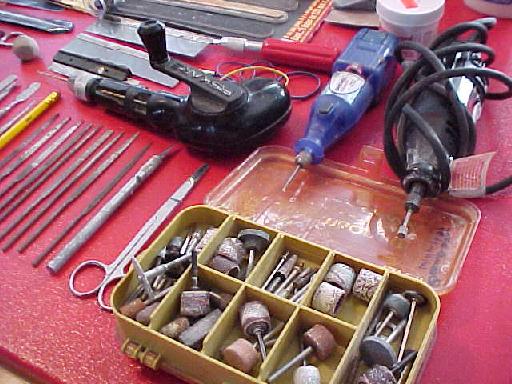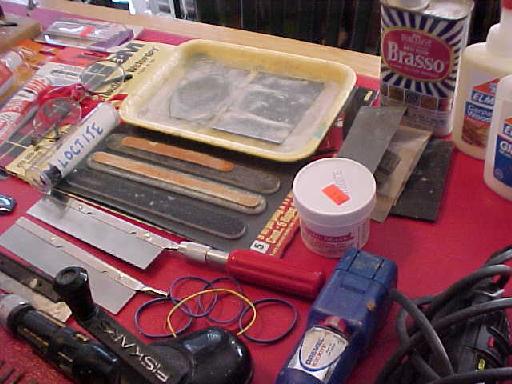 MINI VISES AND CLAMPS

SMALL WORK BOARD

GLUING APPLICATORS

WET-DRYSANDPAPER

WET SANDING PAN

BRASSO

ELMERS WOOD GLUE

ELMERS WHITE GLUE

BONDO SPOT PUTTY

SQUADRON WHITE PUTTY

READING GLASSES

LOCKTITE TWO-PART PUTTY

VARIOUS EMORY BOARDS

VARIOUS GRITS SAND PAPER

MASKING FLUID

STEEL RULES & STRAIGHTEDGES

DIVIDERS

PUSH PINS AND TOOL

TESTORS CLEAR PARTS CEMENT

BARE METAL FOIL'S SCRIBING TOOL

SUPER GLUE

MODELING CLAY

VARIOUS TOOTH RAZOR SAWS

RUBBER BANDS

BATTERY DREMEL TOOL

110 VOLT DREMEL TOOL

MITRE BOX

POPSICLE STICKS & TOOTHPICKS

HEMOSTATS & TWEEZERS

CUTTERS AND CLIPPERS

PIN VISES

WAX CARVING TOOLS

PENCIL

JEWELERS FILES

X-ACTO KNIFE

HURDY-GERTIE

SCISSORS

DREMEL TIPS AND TOOLS

I DON'T USE EVERY TOOL EVERY TIME,  BUT I USE MANY OF THESE TOOLS A LOT.