AIRALEX.COM

ALEX'S 1/144 SCALE MODEL COLLECTION

      UH-1B / HH-1K HUEY GUNSHIP PAGE


       MANY YEARS AGO, I WAS IN THE US NAVY RESERVE AT NAS NORFOLK, VA 

 ASSIGNED TO HELICOPTER ATTACK SQUADRON LIGHT FOUR [HAL-4]. WE WERE THE REDWOLVES. 

    THIS SQUADRON WAS A DIRECT DESCENDANT OF THE VIETNAM ERA SEAWOLVES, HAL-3. 

      WE FLEW  HH-1K HUEY GUNSHIPS IN SUPPORT OF THE SPECIAL WARFARE COMMUNITY ON THE EAST COAST,

 INCLUDING THE SEAL TEAMS BASED AT LITTLE CREEK, VA. 

This page was last updated on: December 19, 2016
MONOGRAM MODEL'S "NAVALIZED' 1/24 UH-1B GUNSHIP


VINTAGE ENTEX MODELS POCKET PAK 1/144 UH-1B KITS

IN MY COLLECTION

  VISIT MY VISITOR GALLERY, AND AVIATION ART PAGES!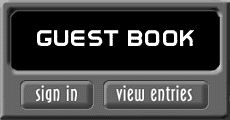 GUNNERY RANGE AT FORT PICKETT

ROCKET, GUNSIGHTS FROM SCRATCH

HOIST

COLUMN AND CONTROL PENDANT

BUTTONS

MAPCASE WITH MAPS

FROM TISSUE PAPER

HAND DRAWN AND COLORED

PILOT'S HARNESS CONTROL REELS SEAT BELTS  AND SPRINGS

ICS [COMMUNICATION] CORDS AND CONTROLS

FIRE EXTIGUISHER

NEXT TO CO-PILOT'S SEAT

ON FLOOR.

 LIFE RAFTS, HORSE COLLAR

[RESCUE SLING]

FROM EPOXY PUTTY.

ICS CORDS AND CONTROLS FROM WIRE, SEAT BELTS AND HARDWARE

FROM MASKING TAPE AND WIRE

ANTI-COLLISION LIGHT AND ALL NAVIGATION LIGHTS FROM COLORED CLEAR   PLASTIC

SWASH PLATES. PITCH CHANGE LINKS, AND DUST BOOT

FIRST AID KIT FROM 1/35 TAMIYA FIGURE

BACKPACK

AND SEAT SPRINGS FROM WIRE

SEATBESTS, LIFERAFTS, HORSECOLLAR

[RESCUE SLING]

THE KIT DOES NOT COME WITH A RESCUE HOIST. ALL RESCUE HOIST COMPONENTS FROM SCRATCH.[ THE WINCH COVER IS TOO SMALL DAMMIT.]

NATOPS PILOT'S POCKET CHECKLIST FROM SCRATCH USING YELLOW AND BLUE CARD STOCK WITH WIRE RINGS AND DETAILED WITH A FINE POINT SHARPIE PEN

HOIST CONTROL PENDANT

HANDGRIP

WITH

THUMB SWITCHES

AND BUTTONS

FOR POWER, MOVING THE HOIST BOOM, AND RAISING AND LOWERING THE HOIST HOOK


THIS NAS MEMPHIS VP-67 LOCKHEED P-2V7 IS THE FIRST NAVAL AIRCRAFT 

I EVER TURNED A WRENCH ON IN 1974. I WAS 18. 

WE HAD TO CHANGE THE BOMB BAY CURTAIN, 

WHICH WAS A BITCH, AND WE NEVER CHANGED ANOTHER ONE THE WHOLE TIME I WAS THERE. THANK GOD.

AFTER THREE YEARS ON THE P-2'S,

 WORKING ON THIS NAS OCEANA VC-12 MCDONNELL-DOUGLAS TA-4J SKYHAWK 

WAS LIKE WORKING ON A GO KART.

THE HUEYS WERE THE MOST FUN.

............................................................................

   LOADING THE 2.75 INCH ROCKETS

PLAYMATE DASH TWO [WINGMAN]

LOADING 7.62 LINKED AMMO FOR MINIGUNS

LOADING 7.62 LINKED AMMO FOR MINIGUNS 

INTO THE CANS UNDER SEAT

CREW CHIEF BILLY THAYER CATCHES SOME Z'S

                    SOME DIPSHIT TRAINEE 

WHO NEVER GOT HIS WINGS

            WAITING FOR TAKEOFF AS AN HM-12 RH-53 MINE SWEEPING SEA STALLION HELO TAXIS PAST

            PRE-FLIGHT INSPECTION BEFORE TAKEOFF

            PREPARING TO LAND ON A SHIP

THEY MADE IT! MAYBE WE WILL TOO.

MAP READING EXERCISE. HANG A RIGHT!

LOW-LEVEL FLYING. WATCH OUT FOR THAT TREE!

OUR COUSINS, THE AH-1 COBRAS AKA SNAKES

GETTING SOME GAS AT AN ARMY GRASS AIRFIELD

WITH SCRATCH-BUILT DETAILING DESCRIBED IN THE PICTURES

CO-PILOT'S SHOULDER HARNESS AND  REEL

 ALL NAVIGATION LIGHTS FROM COLORED CLEAR   PLASTIC

 ALL NAVIGATION LIGHTS FROM COLORED CLEAR   PLASTIC