AIRALEX.COM

1/144 SCALE 

LOCKHEED U-2 SPYPLANE 

This page was last updated: December 15, 2016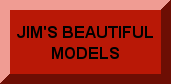 SEE MORE OF JIM'S WORK HERE:

HERE IS THE MASTER PARTS SET

CREATED BY JIM KELSEY

THE FUSELAGE IS CARVED FROM 

A BLOCK OF CLEAR ACRYLIC. OTHER PARTS ARE STYRENE PLASTIC



 OUR 1/144 SCALE 

U-2B SPYPLANE KIT!

DESIGNED BY JIM KELSEY

OUR U2 KIT IS ALL RESIN AND INCLUDES DECALS FOR EITHER A NATURAL METAL AND ORANGE AIRCRAFT OR AN ALL BLACK U-2 WITH HI-VIS MARKINGS.

DECALS FOR NATURAL METAL AND ORANGE AIRCRAFT

DECALS FOR ALL-BLACK AIRCRAFT

U-2 SPYPLANE   SILVER AND ORANGE                          $19.00

U-2 SPYPLANE   ALL-BLACK                                           $19.00 

BOTH DECAL SETS HAVE AN OPTIONAL SET OF RED TAILCODES 66722 FOR THIS AIRCRAFT,

 NOW ON DISPLAY ATHE US AIR FORCE MUSEUM